Remote and Secure Connectivity:
A Vitrtual Private Network (VPN) is an encrypted tunnel between two points using your Internet connections to provide remote offices or traveling users access to a central organizational network. wireless
VPNs typically require remote users of the network to be authenticated, and often secure data with encryption technologies to prevent disclosure of private information to unauthorized parties.
VPNs may serve any network functionality that is found on any network, such as sharing of data and access to network resources, printers, databases, websites, etc. A VPN network typically is very cost effective as it uses existing connections to access network resources, printers, websites, customer relations managers (CRMs), databases, and office documents.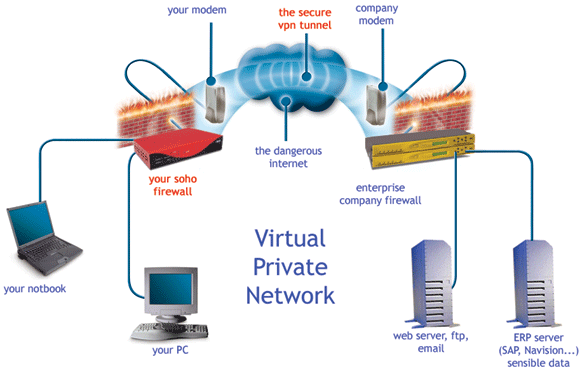 "
Wireless Networking:
Design, plan, and install wireless network, configure security, WiFi signal level, optimize speed and connect peripheral such as wireless printers.

IT and Network Support:
Network problems troubleshooting: slow Internet access, shared network printer issues, switch or router configuration, WiFi security tuning.

Wired networking:
Design, plan, and install new network, adding drops or outlets to an existing network.
Citrix Solutions:
Solutions for small and medium sized businesses with limited resources. Now you can adopt the power of Citrix desktop virtualization that is used by enterprises. Sina Advisory Group can simplify your IT by enabling administrators to deploy virtual desktops for use on any device.                                                                                                                    
We provide an ideal wired, wireless, and remote & secure connectivity
over Internet (VPN) that provides:
Better Return On Investment (ROI)

Less operational costs

Increase sales margins

Broad connectivity

Increase productivity

Enhanced security

Convenience

Privacy
So, 
 to request a need assessment. We will call you within 24 hours
to schedule a  one hour free consultation.
Contact us today to schedule an appointment 925.478.6085.